How to Setup Tube-ELoRaGW
What You Also Need
Router with DHCP server enabled which Tube-ELoRaGW will be connected to
Computer connected to above router
Setup
On the computer, open http://loragateway.local in your browser.
Default password is blank, click Login directly to log into management interface. (You can change the login password later.)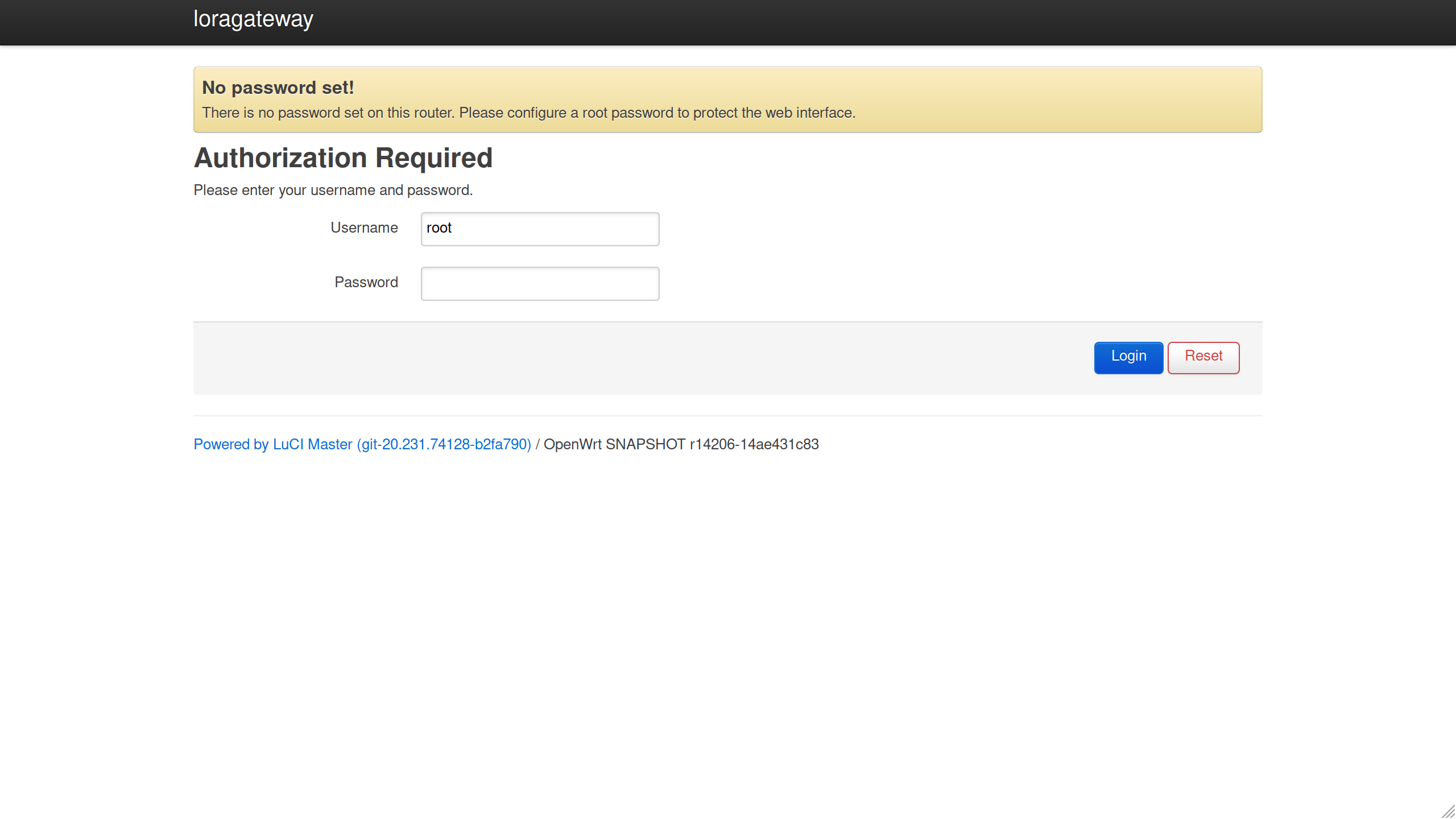 On navigation bar, click Services > Pico Gateway to open the setup page.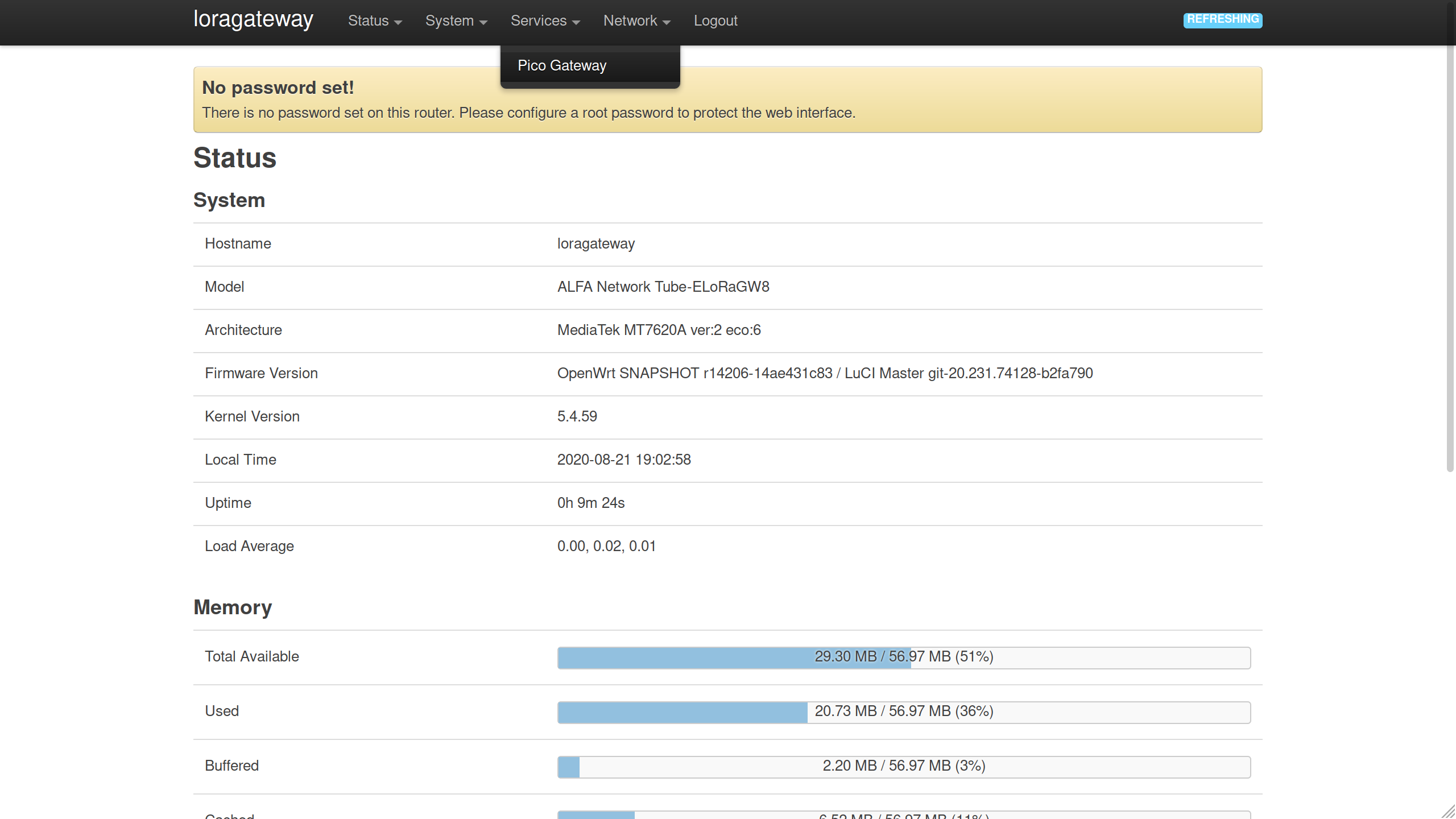 On the setup page, you can find the chip ID. You may use this chip ID as gateway EUI to register your gateway to TTN via Semtech UDP packet forwarder.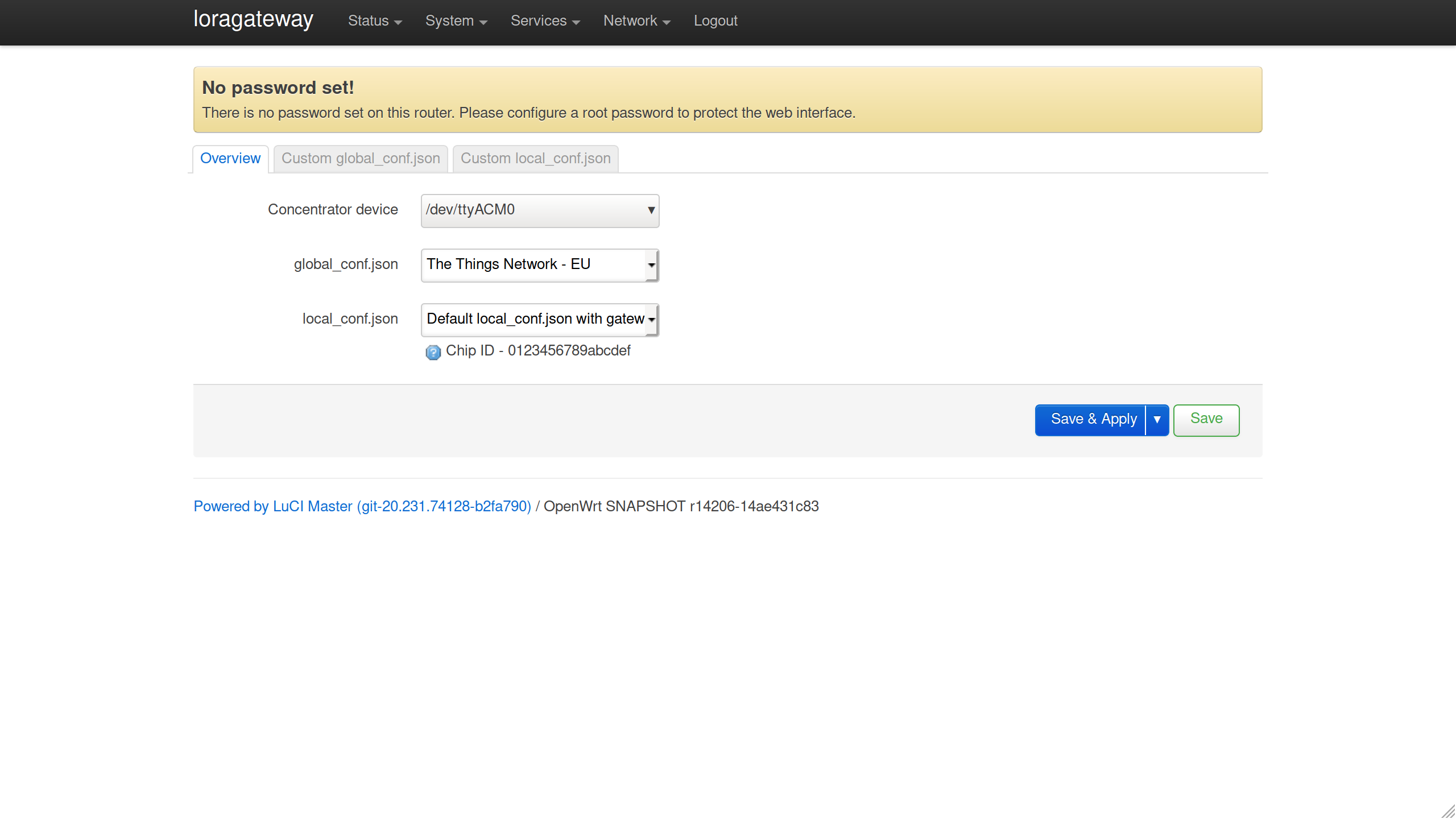 Select one of the global_conf.json presets or use your custom global_conf.json.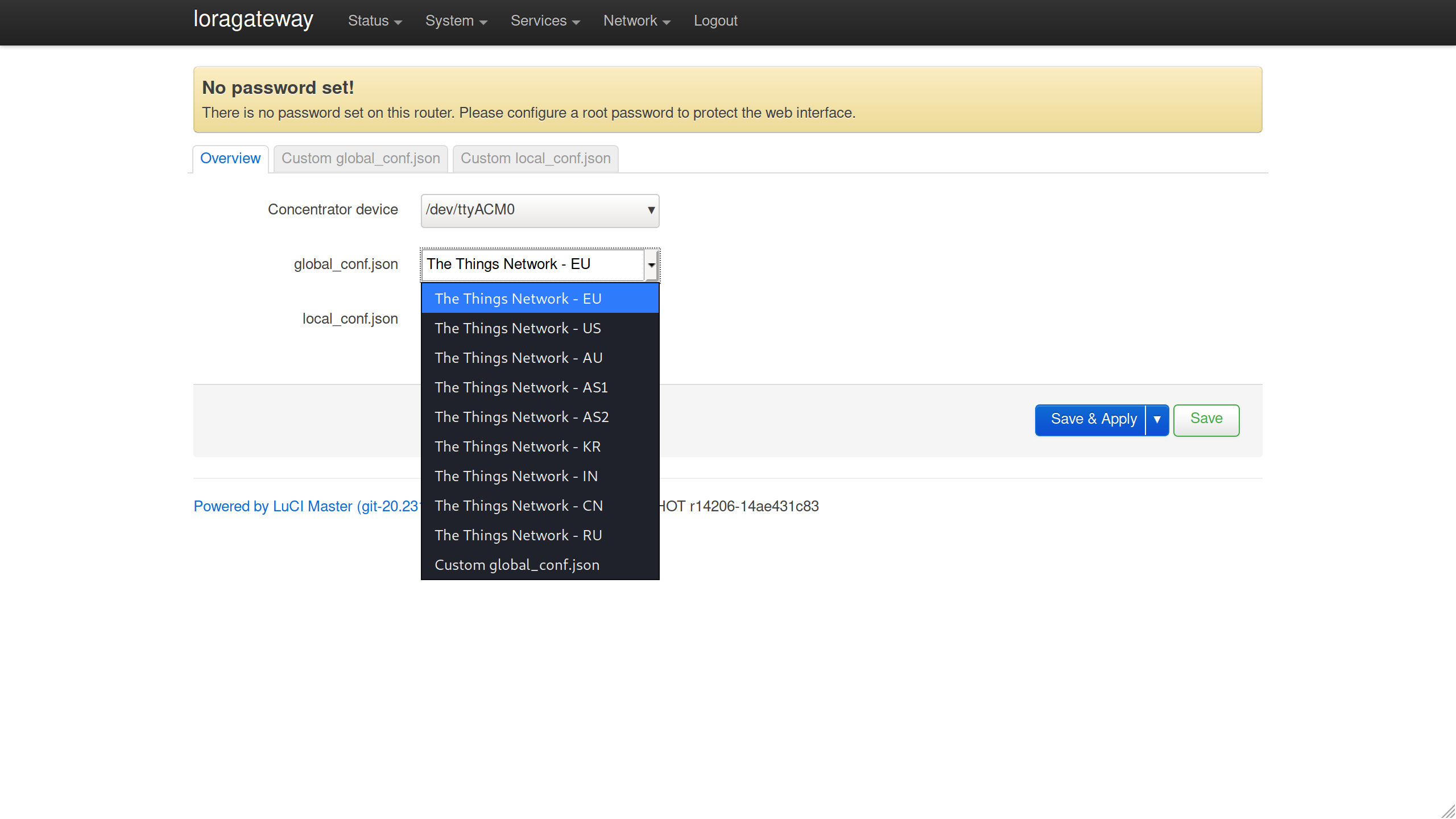 Automatically use your chip ID to generate a standard local_conf.json or use your custom local_conf.json.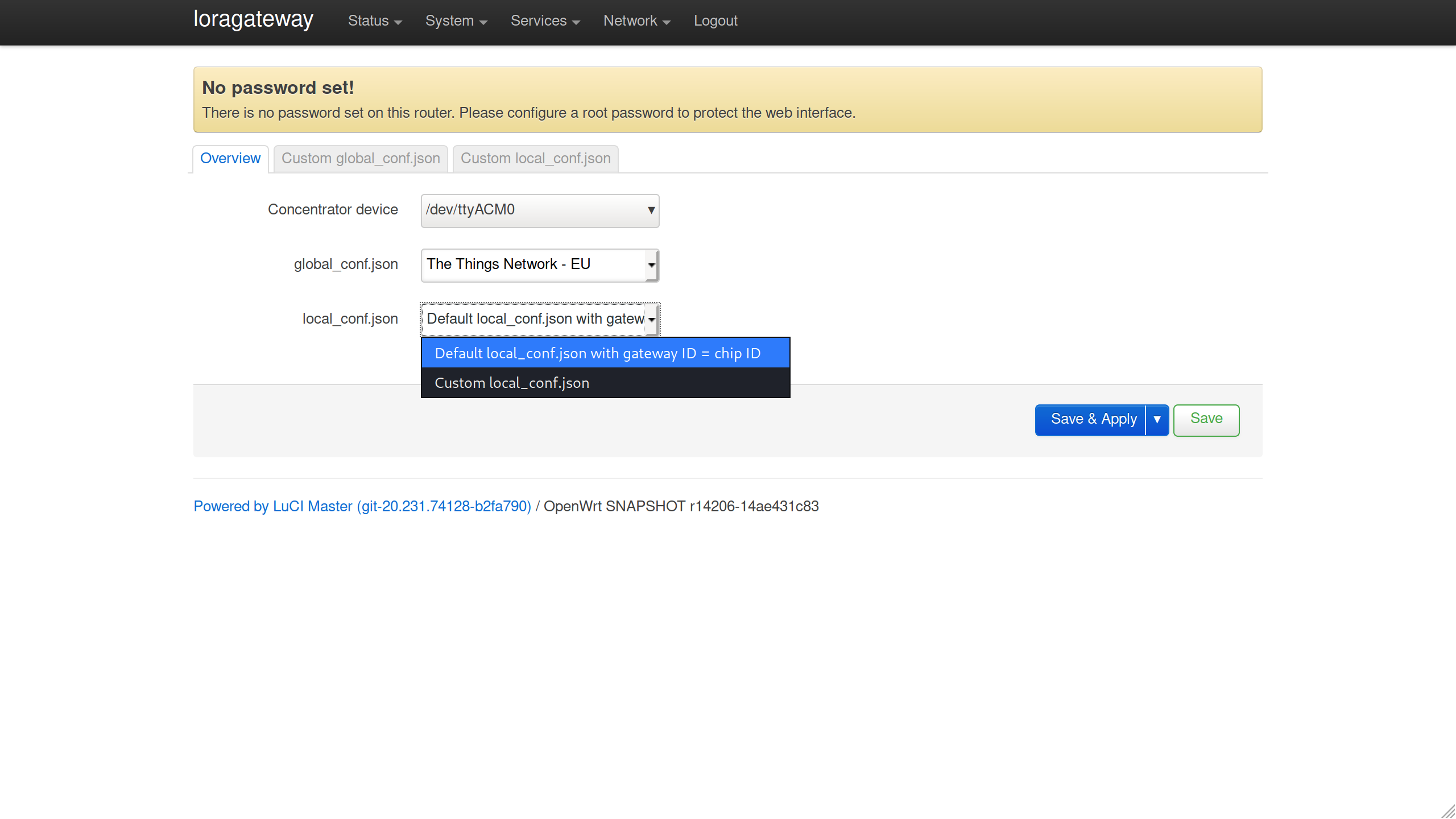 Content of custom config files (global_conf.json and local_conf.json) can be configured in subtabs.